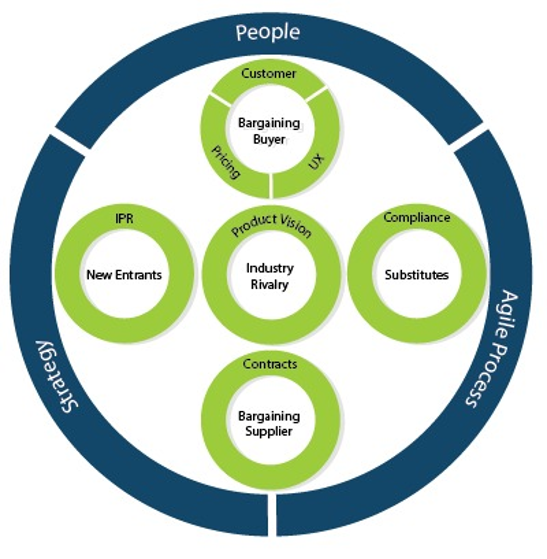 We Help You, Realize Your True Potential
by
Gearing Product Management
for
Sustained Competitive Advantage
Unlike Others
Who Insist
on
Ritualistic Adherence to Processes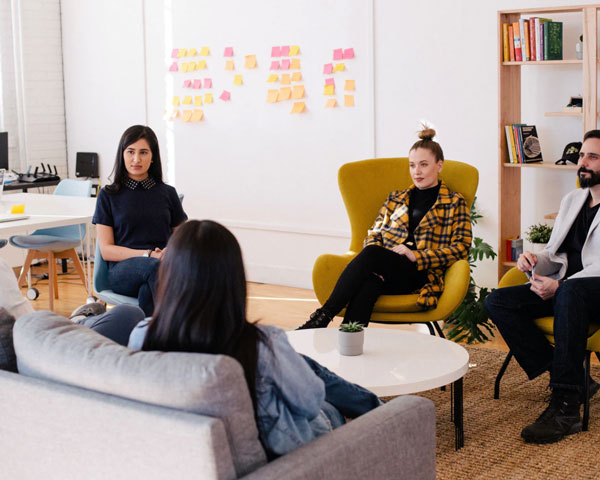 How We can Help…
Identify the Product Management activities of your organization needing immediate attention
Identify the gaps in the existing processes
Bring in improvements through Showcase, Operate, and Transfer
Introduce changes only if needed – within the budget and skillsets you already have
We do not certify you for new set of jargons
Your Product, Your Processes, and Your Abilities
Activities Affecting the Organization
Strategy
Well defined and continually reviewed battlefield
Agile Processes
Outcome aligned, problem-focused, change accepting
Product Vision for Industry Rivalry
Answer 3 Questions
What do you do?
How do you do it?
Why you are better than the competition?
Disseminate the Vision
Identify 3-5 Key Customers
Build the Right Product
Communicate – Internally and Externally
Activities for the Bargaining Buyer
Customer
Move Buyer to Trusted Advisor
Relationship Building

User Experience
Engaging with the User
Context Awareness
Design Thinking
Pricing
Cost
Alternatives
Customer Value
Contracts for the Bargaining Supplier
Social vs. Litigation
Setting Expectations
Creating Measurable Targets
Grounds of Negotiation
Warranty and Conditions
IPRs to Protect Against New Entrants
Patents

Copyrights
Trademarks
Geographic Indicators
Industry Associations and Relationships
Community Goodwill, etc.
Compliance for Substitutes
Regulatory Compliance
Healthcare
Finance
Cryptocurrency
Cloud based SaaS
Cloud based SaaS
Geographical Residency of Data
Privacy and Access
Security (ISO-27001, IRAP, FedRAMP)
Legal – Intermediary IT Rules
Open Source
Tracking
License
Customer Awareness
About Us
Product management leader experienced in early conceptualization to sunset of enterprise products with revenues up to 100 million USD.
Entrepreneurial and Intrapreneurial mindset in bringing in innovation
Hands-on technology enthusiast with 8 software patents and an active open source contributor.
Strong academic credential in Tech, Management and Law from IITs, IIMB and NLSIU
Email: sambit@lenatics.in
Phone: +91-8660442811
Blog: https://sambitdash.medium.com